MAX Impact Fitness Instructors
Graham Palmer
Graham has been practicing Martial Arts since 1981. Beginning with Judo, Ju Jitsu, Shotokan Karate and then Practical Karate. Reaching the level of 6th Dan, Graham continues to teach and study Practical Karate. Graham designed the Max Impact Fitness class to enhance the striking element of the Practical Karate. Also realised it is a class suitable for anyone to attend and benefit from.
Graham continues to travel across Britain. To train with leading Martial Artists and Sport Coaches from various disciplines. He continues to improve his own skill and knowledge. Graham has an open minded approach. His training methods are innovative and cutting edge. Constantly challenging and moving forward. This allows him to get the best out of the athlete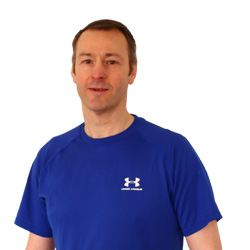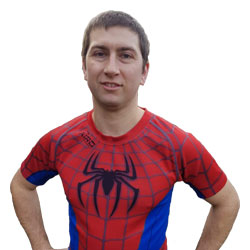 Neil Cook
Neil began his training in the Martial Arts in 1999. Beginning in Shotokan karate and Kickboxing, achieving Black belts in both disciplines. Neil also spent 10 months in China studying Nan Chuan Wushu and wrestling. On returning to the UK Neil entered Karate, Kickboxing and MMA competitions. Competing both for points and full contact.
In 2010 Neil decided to focus his study on Practical Karate. Currently holding the rank of 3rd Dan Black Belt. Neil is a highly skilled and enthusiastic Martial Artist. He shares his love of striking. A vast knowledge and experience of sport karate and full contact sports, to our Max Impact sessions. Neil has an ability to teach the fundamentals to novices who are new to Max Impact Fitness. Also able to guide and improve members of very high skill levels. This means everyone of any level. Will get the most out of each session.